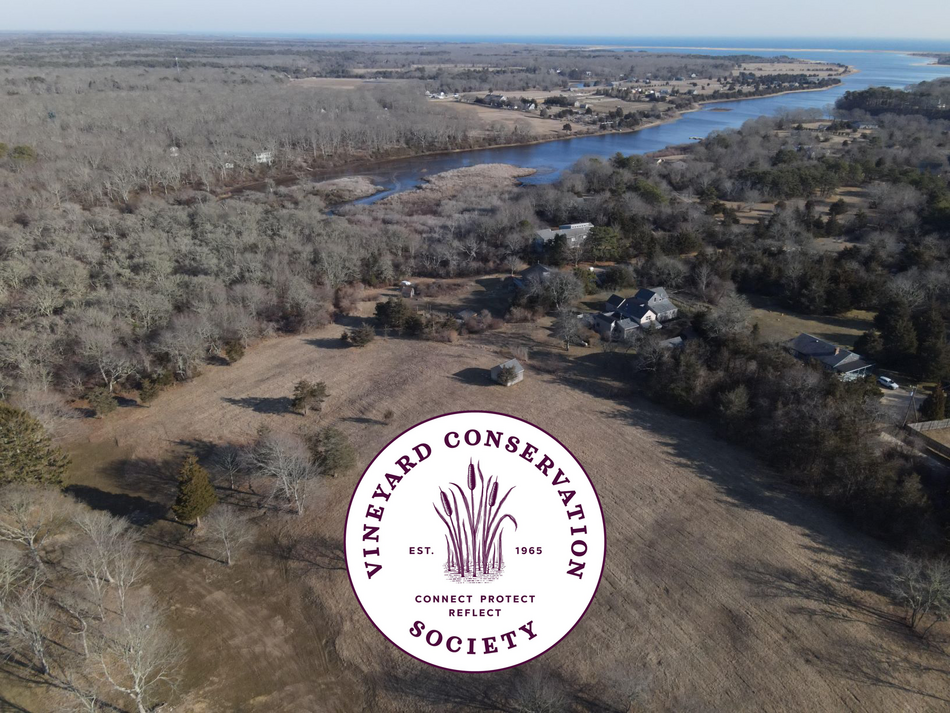 Slowing Climate Change through Land Conservation:
Hidden Gems of Conservation in WT Town Center
Open space makes possible the rural character and pastoral landscape of West Tisbury that has long been a defining characteristic of the town. Protected open space is also vital to mitigating climate change. With numerous farms, a busy town center, and the Tisbury Great Pond all in close proximity, agriculture and conservation have always been deeply intertwined. That's why, forty years ago, the Vineyard Conservation Society began working to preserve the agricultural heart of West Tisbury through a series of permanent conservation restrictions (CRs).
Saturday's walk will highlight several of these CR properties, located surprisingly close to both the town center and the Tisbury Great Pond. The story of how these landowners inspired one another to protect their land, and the depth of the generosity to do so, is a great example of how we might continue to strengthen our climate resilience and community character by recognizing and prioritizing the critical need for land protection. With the Island currently facing the twin pressures of climate change and rapid development, protecting our open space is more important than ever.


We plan to start at the 12-acre parcel where, in the late 1970s, Tom and Helen Maley granted one of the first CRs recorded on Martha's Vineyard. That restriction conserves otherwise developable uplands and wetlands adjacent to the Mill Brook. From there we will continue to Brandy Brow, high ground near the Mill Pond, which was donated to the town in the 1980s by the Woods family. The walk will also include a CR donated in the 1990s by Jane Newhall, protecting her 12 acres on Parsonage Pond, and a small CR on the pond donated by Jeff Dando. Finally, we will pass by the CR gifted by Fred and Harriet Woods in 2005, which protects 12 acres of pasture hidden behind the homes on Music Street – fields that have been grazed for hundreds of years, and today remain in active agriculture.

Brendan O'Neill is the Executive Director of the Vineyard Conservation Society, the Island's only local environmental advocacy organization. VCS is a non-profit membership organization dedicated to preserving the environment, character and quality of life of Martha's Vineyard through advocacy, education, and the protection of the Island's land and waters. During his tenure, he has helped facilitate conservation protection for some of the island's most beautiful places, and led advocacy efforts to curtail numerous unwise development projects.