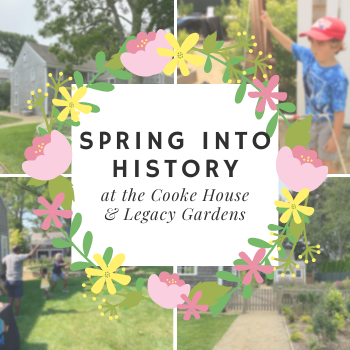 Cooke House & Legacy Gardens, complete with a self-guided tour tracing 10,000 years of botanical history on Martha's Vineyard, infused with a fairly heavy dose of climate change and its effects on the Island.
Watch the landscape change as you walk the learning loop from the glacial past to the present, represented by indigenous and introduced species that flourish here, and deepen your understanding of how climate change created this Island - and continues to affect it in ways big and small.
Visit the MV Museum's Spring into History program at the Cooke House & Legacy Gardens, Saturdays from 12:00-4:00 p.m., to grab your copy of a self-guided tour.
Click Here for more information about Spring into History