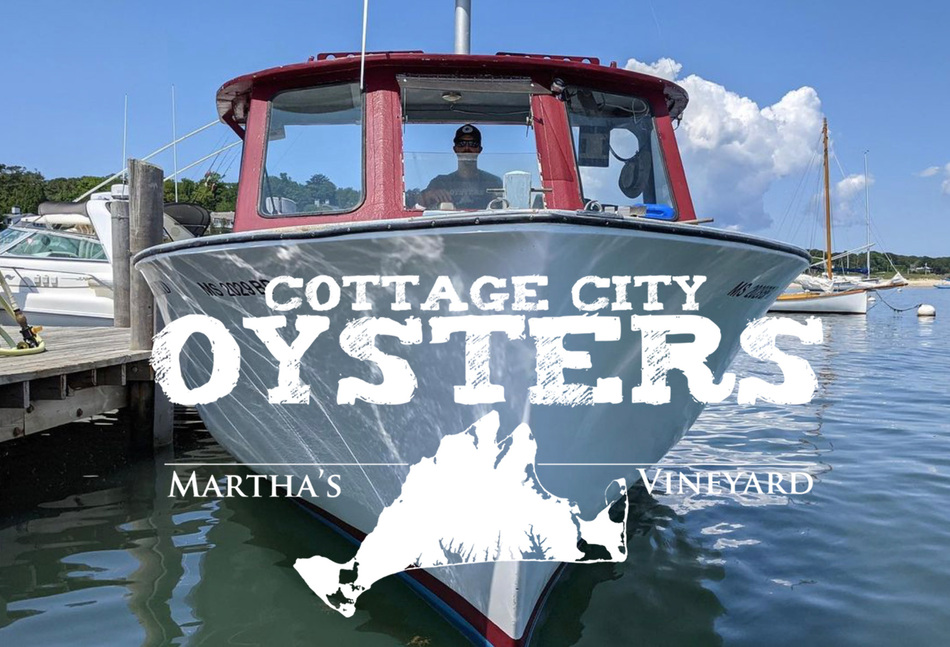 Join us for a 1 hr floating raw bar experience right from the source. Perfect for events, oyster aficionados and those seeking an understanding of where their food comes from.
Up to 20 guests board 'LEEWARD' our 31' custom, open deck oyster farm tour boat. The tour is educational and lasts about an hour.
Once underway, we will journey out to the Cottage City Oyster Farm, where we will discuss the history of the business and the process of growing oysters from seed to market. Once on the farm, the shuckin' begins. Sit back and enjoy as our shuckers load the raw bar with as-fresh-as-it-gets oysters while you sip your favorite beverage. Lemons, cocktail and hot sauces will be available. We will have a cooler full of ice for storage and complimentary bottles of water. For those of you who want something stiffer than water, the tour is BYOB so bring your favorite pairing wine or beverage. The boat does not provide much shade, so the appropriate attire can best be described as "beach wear" due to sun and wind exposure.
The vessel has a valid United States Coast Guard Certificate of Inspection and both tour guides are USCG licensed captains and certified first-responders. It's an experience like no other. 100% refunds if operator cancels due to bad weather. Rescheduling available. Vessel leaves promptly at departing times. Refunds are not available for missed boats.
Children must be 13 or older and accompanied by an adult.
If you need special assistance, please contact us when you purchase your ticket.
Use Discount code: MVClimateWeek for a 50% discount