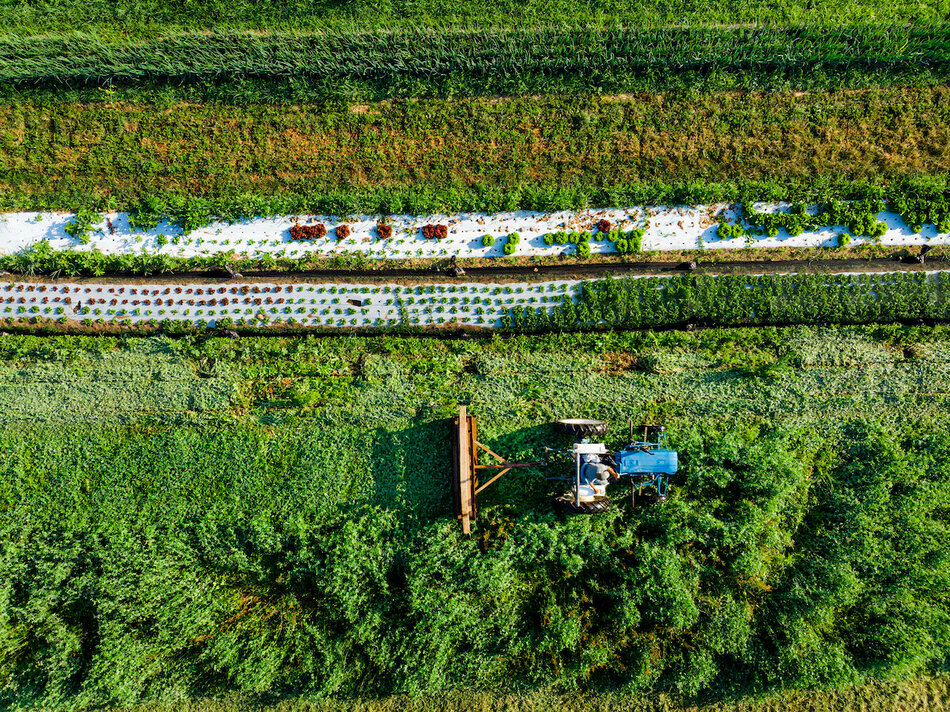 Island Grown Initiative aims to create a teaching center for regenerative and resilient agriculture practices at its 40-acre farm at the heart of Martha's Vineyard Island.
The Farm includes a 32,000-SF greenhouse with hydroponic and soil beds, ten acres under active regenerative cultivation, a community garden, composting system, and orchard. Today, Island Grown Farm is at the heart of IGI's efforts to build a regenerative and equitable food system on Martha's Vineyard.
As we research, experiment, and innovate with climate-friendly ways to increase local food production, we're able to share what works with Island farmers and backyard growers. Regenerative farming focuses on improving the health of the soil. At IGI, we recognize that abundant, nutrient-dense food depends on the web of life in the soil.
Located at the former Thimble Farm off Stoney Hill Road in Vineyard Haven, its history of cultivated agriculture dates back to the late 15th century.